The Humane Society at Lakewood Ranch Needs Your Help!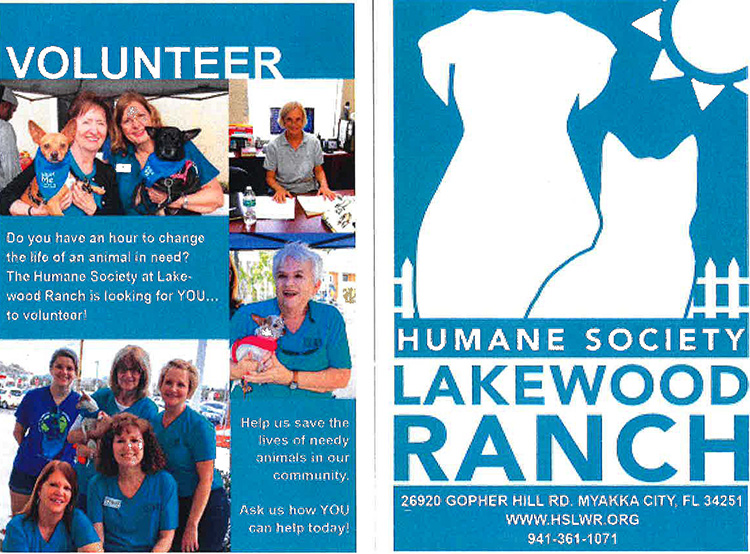 Foxwood Capital Improvement Survey Results
In November 2017, an online survey was sent to all 70 owners in Foxwood soliciting their input regarding desired improvements in the community. Twenty-four responses were received. The following pie-chart shows those responses.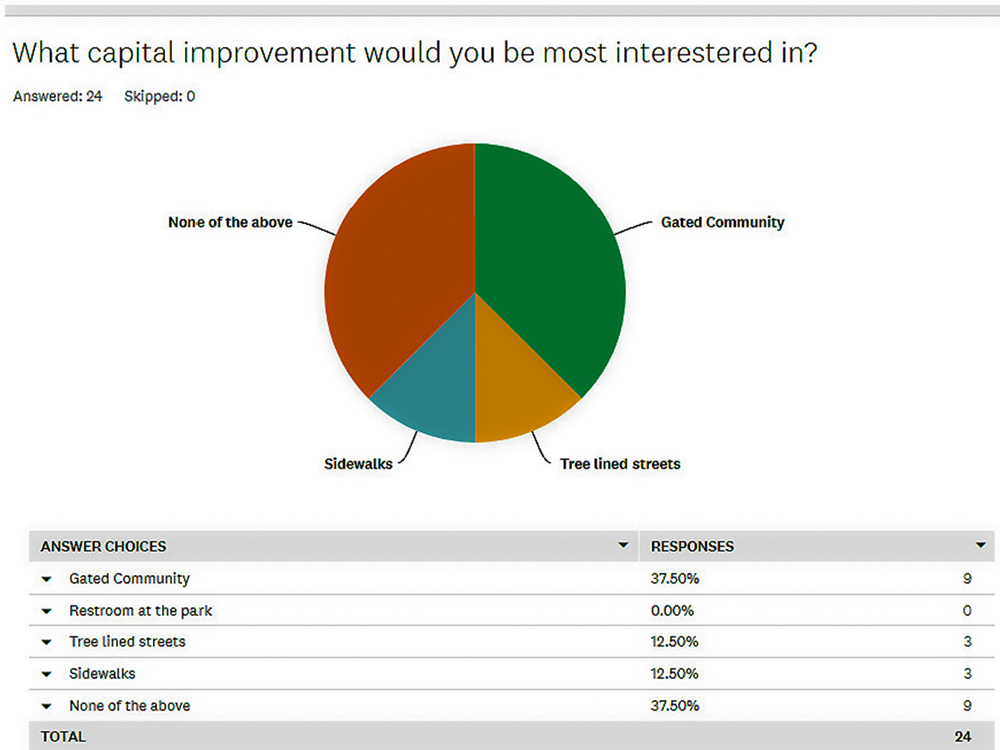 Be Advised: A panther was reported seen in Foxwood on June 16, 2016.
DOT Update regarding widening SR70
CLICK HERE to read an update from the DOT regarding widening SR70 from Lorraine to CR675.
Foxwood Drainage Improvements
January 26, 2017: Manatee County has developed a drainage improvement plan for Foxwood and will begin work in the next 3-4 weeks. A road gang will be utilized for all of the areas addressed, with the exception of the pipe project on 209th street. CLICK HERE to see/print the Drainage Improvement PlanCLICK HERE to see/print the Drainage Improvement Map
Poisonous Pasture Plants
The University of Florida has some important information about poisonous plants that can help us keep our four legged friends safe. CLICK HERE to go to the UF website and learn more.